Regulatory Spotlight Event
Published on:
22 Oct 2020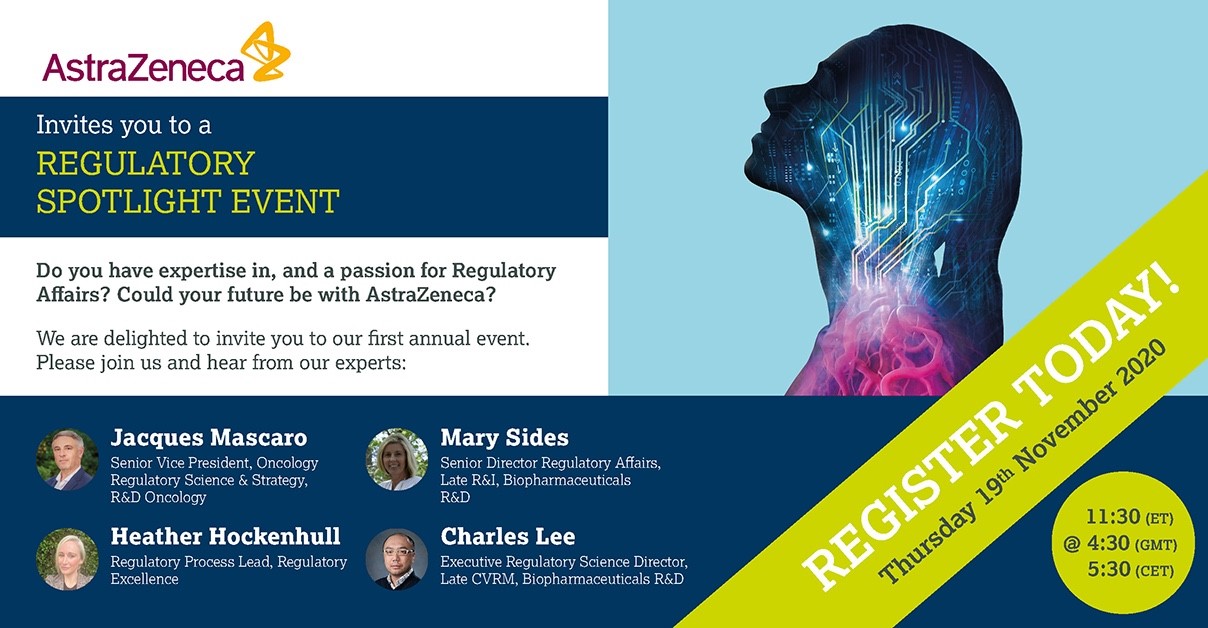 Regulatory Spotlight Event
Astrazeneca
Thursday 19th November
AstraZeneca are pleased to invite you to our first annual Regulatory Spotlight event! Learn how AstraZeneca works within Regulatory to push boundaries and continue to make life-changing medicines for patients worldwide. Hear our Regulatory Leaders talk about our thrilling journey of innovation, growing pipeline, and their experience of AstraZeneca and why it's a great place to work! Sign up today!
-->