PharmiWeb.Jobs Welcomes Paramount Recruitment
Paramount Recruitment in their own words...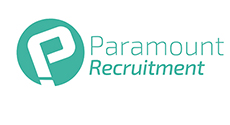 We have specific expertise in recruiting within healthcare advertising, biotechnology, pharma software, market access and HEOR in industry and academia.

We have a growing network of ambitious candidates and inspired businesses to help connect the ideas that are advancing the sectors on a global basis.

We focus on the quality of service we provide. The consultancy and sourcing solutions we provide are bespoke and tailored to each of our clients' needs. Our experienced consultants have an in-depth knowledge of their specialists sectors. Their extensive understanding means we can respond to specific long or short-term recruitment challenges by making valuable connections and sourcing individuals with the key skills and experience that are instrumental in helping our clients grow, develop and achieve their business goals.

-->