Chris Hall has been elected chairman of Pill Connect (formerly known as Elucid MHealth)
Published on:
28 Jan 2021
Chris Hall has been elected chairman of Pill Connect - a world leader in medicine adherence monitoring and data capture on patient compliance. This follows the recent successful funding raise involving the investment serial entrepreneur Jonathan Milner, Catapult Ventures and Shallcross Partners.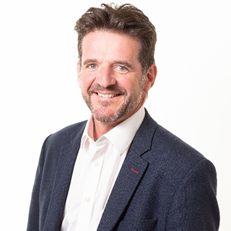 Chris has extensive commercial and operational management experience in the global pharmaceutical devices and drug delivery systems market place. He is currently non-executive chairman of Nanopharm Ltd. and a non-executive director of Silicon Valley based Kali Care. Chris has held senior management positions at a number of healthcare companies including Aptar and Bespak Respiratory.
CEO of Pill Connect James Burnstone Commented "We are delighted that Chris has agreed to become Chairman of our company. His knowledge of the medtech world and medication adherence marketplace will enable us to move forward with our proven technology into the commercial phase of development."
Pill Connect has developed a smart pill dispensing solution which will allow both trial investigators and doctors to effectively monitor medication adherence in real time, either in clinical trials or in the community. Pill Connect is in discussions with several top tier Pharmas, CROs, and CMOs all of whom all keen to find effective ways to monitor and improve patient adherence through the accurate collection of patient behaviour data. According to figures from the OECD1 poor medication adherence contributes to nearly 200,000 premature deaths in Europe every year.
https://www.elucid-mhealth.com/
1(OECD Health Working Paper No.105) https://www.oecd.org/officialdocuments/publicdisplaydocumentpdf/?cote=DELSA/HEA/WD/HWP(2018)2&docLanguage=En
How it works
The Pill Connect system prompt patients to take their medications on time and to send a report back to the doctor to advise them of their patient's adherence record. The prompt comes from an app on their mobile phone which when acknowledged dispenses a pill or capsule from the bottle through the smart dispensing cap. Should the patient not wish to take their medication due to illness or an adverse reaction they can respond through the app.
About Pill Connect
Pill Connect, which until recently was called Elucid mHealth, is a health technology company based in Manchester, UK developing smart solutions to improve patient adherence and provide accurate patient data to the industry, regulators and doctors. Pill Connect's smart dispensing system has already proven its robustness and ability to interact with patients in real time and improve adherence through a series of clinical trials involving CROs, pharma companies and The Medication Adherence Expertise Center at the University of Groningen in the Netherlands.
-->